Loeb Law Firm Managing Partner Scott Loeb recently hosted two CLE presentations at the Baton Rouge and New Orleans Bar Associations on the topic of professional and legal malpractice.
In "Professional Negligence Claims: What You Don't Know Can Hurt You," Scott and attorney J.R. Whaley with Whaley Law Firm offered expert insight into negligence claims against lawyers, insurance agents, and accountants from the plaintiff and defense perspectives.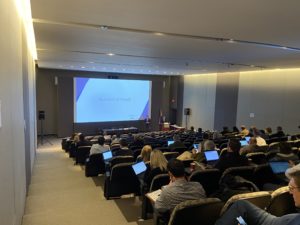 Scott's CLE presentation has been expanded into a 5-part series. The first edition of the series can be accessed via download here:  Legal Malpractice: A Practitioner's Guide
For more information on Scott's presentation or to schedule a speaking engagement, please contact our Business Development Manager Amy Adams at aadams@loeb-law.com.