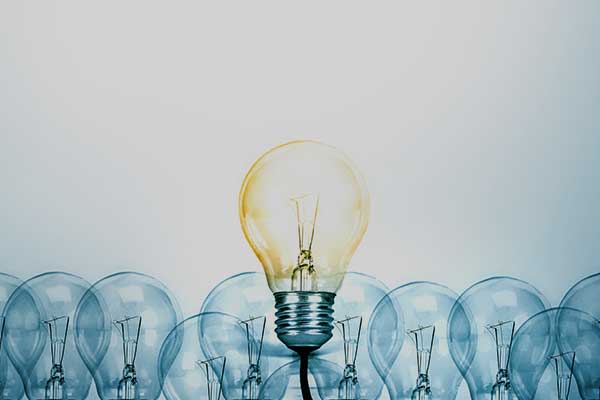 Terms of Use, Disclaimer & Privacy Notice
Terms of Use
Loeb Law Firm ("LLF") owns and operates this website ("Site") and the Site is protected by both domestic and international intellectual property laws and treatises.  Neither right, title, interest nor license with respect to the contents on the Site or any patent, copyright, trademark, logo, service mark, trade secret  or other intellectual property rights of Loeb Law Firm or other respective intellectual property owners are transferred to you by access to the Site.  Access to this Site is merely for your informational, personal and non-commercial use subject to the limitations set forth herein.  LLF agrees to provide you revocable, conditional, non-exclusive, non-transferable and limited personal right to use, view and access the Site.   You must not copy, republish, reproduce, upload, download, distribute, modify, create derivative works of, publicly display, store, post or transmit any of the contents or material on our Site without the prior written consent of an Owner of LLF, except that you may download or print out copies of such contents or material for your personal use, so long as you do not alter copyright, legal or proprietary notices.  If you are asked to provide certain information to access any part of the Site or its resources, it is a condition of your use that you provide accurate, current and complete information.  Use or modification of this Site, including using or modifying the Site in any way that would damage its contents, disrupt use of the Site, infringe upon the rights of LLF or others, involve unlawful activity, or restrict the ability of any users to view, use or access the Site or its contents, is strictly prohibited.  You agree to indemnify and hold harmless LLF, its owners, affiliates, officers, agents and employees from and against any claim, debt, damage, cause of action, demand or liability related to or arising out of your use of the Site which is prohibited or unacceptable under the terms, policies, disclaimers and notices  (collectively "Terms") set forth herein.
By viewing, accessing or using any part of the Site, including services or contents featured on the Site, you agree to abide by the Terms featured or referenced on this page and elsewhere on the Site.  If you do not agree to be bound and abide by the Terms, you do not have permission to use, view or access this Site.  LLF reserves the right to change, modify, add, remove or revise this Site and the Terms for any reason at any time, with or without notice.    Your continued use of this Site after any such changes, modifications, additions, removals or revisions shall be deemed your acceptance and agreement to the same.   No waiver of any Term shall be binding unless executed in writing by the party making the waiver.  If any Term is found to be unenforceable in whole or in part, then such Term shall be enforceable to the extent permitted and other Terms will remain in full force and effect.
You understand that at times, you may be unable to access the Site, or its contents or links, for whatever reason including but not limited to the Site being inoperable, under maintenance, malfunctioning or being incompatible with your computer hardware, software, equipment or browser and that under such circumstances, LLF will have no liability to you if your access to the Site, its contents or links is restricted, disabled or discontinued at any time or for any length of time.  
Disclaimer
Not Legal Advice.  The information contained on this Site is provided for informational purposes only and is not intended as legal, financial, investment or tax advice from LLF (or the individual author), nor as a substitute for legal counsel, and should not be relied upon as such.  Users of our Site should seek the advice of an individual attorney, licensed in the user's jurisdiction, for any legal questions concerning a specific factual situation.  By using LLF's website, reading or commenting on posts, articles or blogs, or sending inquiries through the Site or contact email, you confirm that there is no attorney-client relationship between you and LLF. To become a LLF client, you and LLF must first establish an attorney-client relationship.  The attorney-client relationship is not formed unless and until the firm runs a conflicts check, the matter has cleared the conflicts check AND both you and an authorized attorney at LLF have executed an engagement letter setting forth the terms of the representation.   LLF RESERVES THE RIGHT TO NOT ACCEPT ANY PERSON OR ENTITY AS A CLIENT, EVEN IF THERE IS NO CONFLICT.   
Please be aware that if you send or submit any information to LLF, its employees, staff, attorneys or representatives via this Site, by email, telephone, facsimile or otherwise, such information or inquiry may not be secure and will not be treated as confidential or privileged, and any such communication may be disclosed to other persons, or used by LLF for any purpose, without regard to confidentiality considerations.   No attorney-client relationship is created by your sending to LLF any information, even if you consider such information to be confidential.   Do not send us confidential or proprietary information since such information will not be protected from disclosure until an attorney-client relationship is formed as set forth herein.  You are solely responsible for the security and confidentiality of all information you transmit to the Site, as well as the information you submit offline to LLF unless and until an attorney-client relationship is formed.  LLF reserves the right not to view, read or respond to any unsolicited transmissions or communications.  You also agree to notify LLF immediately if you suspect or have knowledge of unauthorized access to your personal information or computer equipment or other devices used to access the Site or to transmit your personal information to LLF, or if an individual is or may attempt to impersonate you or submit personal information to LLF without your permission. 
LLF's principal offices are located in Louisiana with the main office located in Mandeville, Louisiana.  LLF has attorneys licensed to practice in multiple states as listed in their biographies. The ability of any LLF attorney to engage in any activities for a client outside of that attorney's state(s) of licensure is subject to state statutes, professional standards and court rules.  LLF does not seek, and this Site is not intended to solicit legal engagements in jurisdictions outside of our attorneys' states of licensure when such engagements would constitute the unauthorized practice of law in any jurisdiction.  LLF makes no representation that materials on this Site are appropriate or available for use in other locations.  Pursuant to Louisiana Rule of Professional Conduct 7.4, the Site's practice areas do not state or imply certification, specialization, or expertise in any particular area of law.  Unless otherwise noted on the Site, LLF intends to act as primary counsel for clients that retain LLF.
No Guaranteed Results. Some of the case summaries, reports of past results or representative cases and individual attorney biographies on the Site describe current or past matters handled for clients of LLF.  These descriptions are meant only to provide information to the public about the activities and experience of our attorneys.  They are not intended as a guarantee that the same or similar results can be obtained in every matter undertaken by our attorneys.  You must not assume that a similar result can be obtained in a legal matter of interest to you.  The outcome of a particular matter can depend on a variety of factors—including the specific factual and legal circumstances, the ability of opposing counsel, and, often, unexpected developments beyond the control of any client, law firm or attorney.
The LLF attorney principally responsible for this Site is Nicole S. Loeb, Attorney & Chief Executive Officer.  LLF paid for the cost of this Site.
Privacy Notice
LLF respects your privacy.  This privacy notice ("Privacy Notice"), applies to this Site, as well as its contents including but not limited to articles and blogs featured on the Site.  This Privacy Notice describes the type of information we may collect from individuals that visit the Site, how we may use and protect this information and with whom we might share the information collected.
What We Collect & How We Use It.  We may collect personal information you voluntarily provide on the Site or offline such as your individual or company name, street address, email address, phone number, fax number, or other information such as facts surrounding a legal issue for which you are seeking a consultation (via our "Contact Us" page) or comments on a featured article or blog on the Site.  We may also collect information passively by the use of tracking tools such as cookies, pixel tags and web beacons to track new or past Site visitors, as well as to determine what pages on our Site are of interest to visitors.   Like many other websites, we may use these various tools to collect information concerning the date and time you access the Site, the pages of the Site you visit, the referring website, your search inquiries, your IP address, the type of device you used to access the Site and your web browser.  We may also use automatic data collection technologies to collect information about your online activities over time and across third-party websites, applications or other online services.  In addition to the uses described herein and for any other purpose to which you consent, we may use the aforementioned information to:
Improve the Site Functionality & Contents;
Determine User Preferences & Enhance the User Experience;
Manage the Attorney-Client Relationship, if established;
Conduct Market Research & Analysis;
Diagnose Server Issues;
Track Misuse of the Site or Violation of the Terms;
For Insurance Purposes;
To Provide Information You Request;
To Gather Demographic Information about Site Users;
To Comply with the Law & Court Orders;
To Comply with LLF Policies & Procedures;
To inform you of Articles, News Alerts, Blogs or Events of potential interest to you;
In any other way we may describe when you provide the information; and
For any other purpose related to any uses described in this Privacy Notice for which your personal information was provided to us.
LLF may share your information with its employees, owners, staff, agents, affiliates, subsidiaries or divisions and with their respective officers, directors, employees, accountants, attorneys, agents and business partners.  In certain circumstances, we may share data with vendors, law enforcement agencies or service providers to help:
Perform Statistical Analysis;
Send you Newsletters, Blogs or Articles;
Provide Customer Support;
Provide Services Requested by You;
Provide Services on our Behalf;
Operate, Maintain or Repair the Site;
Prevent Any Type of Damage, Loss or Harm from Possible or Actual Illegal Activity; and
Any other purpose disclosed by us when you provide the information or with your consent.
In the event LLF may sell, transfer or otherwise share some or all of its assets in connection with a merger, reorganization or sale of assets, or in the event of bankruptcy, your personal information may be one of the assets transferred, without your permission. 
Updates to Our Privacy Notice.  We may update or change this Privacy Notice from time to time and without prior notice to you.  We will post a prominent notice on this web page to notify you of any significant changes to our Privacy Notice.
Security & Transfer of Information
Please be aware that the Internet is not 100% secure and no one can guarantee that no unauthorized access will ever occur on any site, including our Site.    All users should carefully consider your risks and benefits of providing and not providing any personal or other information to this Site.  We have implemented measures designed to secure your personal or other information from accidental loss, misuse, unauthorized access, alteration, destruction and disclosure.  While our security measures seek to protect this information, LLF cannot promise that this information will remain absolutely secure in all circumstances.  Any transmission of personal or other information is at your own risk.
Our Site is generally operated in the United States.   If you are located outside of the United States, please be aware that any information you provide to us may be transferred to the United States.  You agree that by using our Site and giving us your information, you consent to such transfer.  You also understand that the United States may not provide the same level of protections as the laws of your country.
Please be aware that we may transfer the personal information we collect through the Site to other countries where we do business, which may not have the same data protection laws as the country in which you reside.  You agree that by using our Site and giving us your information, you consent to such transfer.
Third-Party Websites
This Site may be linked to other sites for informational purposes.  LLF does not control these other sites nor is LLF directly or indirectly implying any approval, endorsement, or affiliation with the linked site, unless specifically stated therein.  LLF has not reviewed the contents of these sites nor any products or services that may be offered through these sites.  By entering this Site you acknowledge and agree that this Privacy Notice does not apply to the information practices of other linked sites.  You should read the privacy policy of other sites carefully.  Your linking to any other off-site pages or other sites is at your own risk as LLF is not responsible for these third-party sites.
Limitation of Liability
By entering this Site you acknowledge and agree that this Site, its contents and any services, products or items obtained through the Site are on an "AS IS" basis.   While LLF makes all reasonable efforts to ensure the contents on this Site is up to date, accuracy cannot be guaranteed and LLF makes no warranties, express or implied, or representations as to its accuracy.
You agree that your use of this Site is at your own risk and that, under no circumstance shall LLF or any of the creators or producers of this Site be liable for any direct, incidental, special, consequential, indirect, or punitive damages, or any other losses, costs, legal fees or expenses of any kind which may arise, directly or indirectly, out of or from any linked site, the internet generally, from access to, use of, viewing or browsing of this Site, your use or inability to use the Site, through your downloading of any contents, data, text, images, materials, video or audio from this Site, including but not limited to anything caused by bugs, viruses, malware, spyware, ransomware, human action or inaction, a computer, phone line, hardware, software or program malfunctions, or any other errors, failures or delays in computer transmissions or network connections, whether such liability is asserted on the basis of tort, contract or otherwise even if LLF has been advised of such damages. Nor shall LLF be responsible for any damages whatsoever that result from errors, omissions, deletion of files, defects, interruptions, mistakes, delays in operation or transmission, or any failure of performance whether or not caused by events beyond LLF's reasonable control, including but not limited to communication equipment failure, theft, acts of God, destruction, or unauthorized access to the Site.  Some states prohibit the limitation or exclusion of liability for incidental or consequential damages and as such, this limitation or exclusion may not apply to you.  If you are not happy with the Site, your exclusive and sole remedy is to discontinue use of the Site.
Questions
If you have any questions or if you would like your information updated or removed from our distribution list(s), if applicable, you can call us at 985-778-0220 or reach us by email at aadams@loeb-law.com.  You can write to us at:
Attn: Webmaster
Loeb Law Firm
1180 West causeway Approach
Mandeville, Louisiana 70471
Please include your email address, name, address and telephone number when you contact us.
Copyright ©2019 Loeb Law Firm ALL RIGHTS RESERVED