Each day brings new developments in the fight against the coronavirus (COVID-19) pandemic. As our country and states begin the steps toward reopening the economy, it is crucial to be prepared and have a plan in place.
Our attorneys have prepared a checklist for employers to prepare for business reopening.
Click here to access and download a free copy: Reopening Your Workplace – COVID-19 Safety Checklist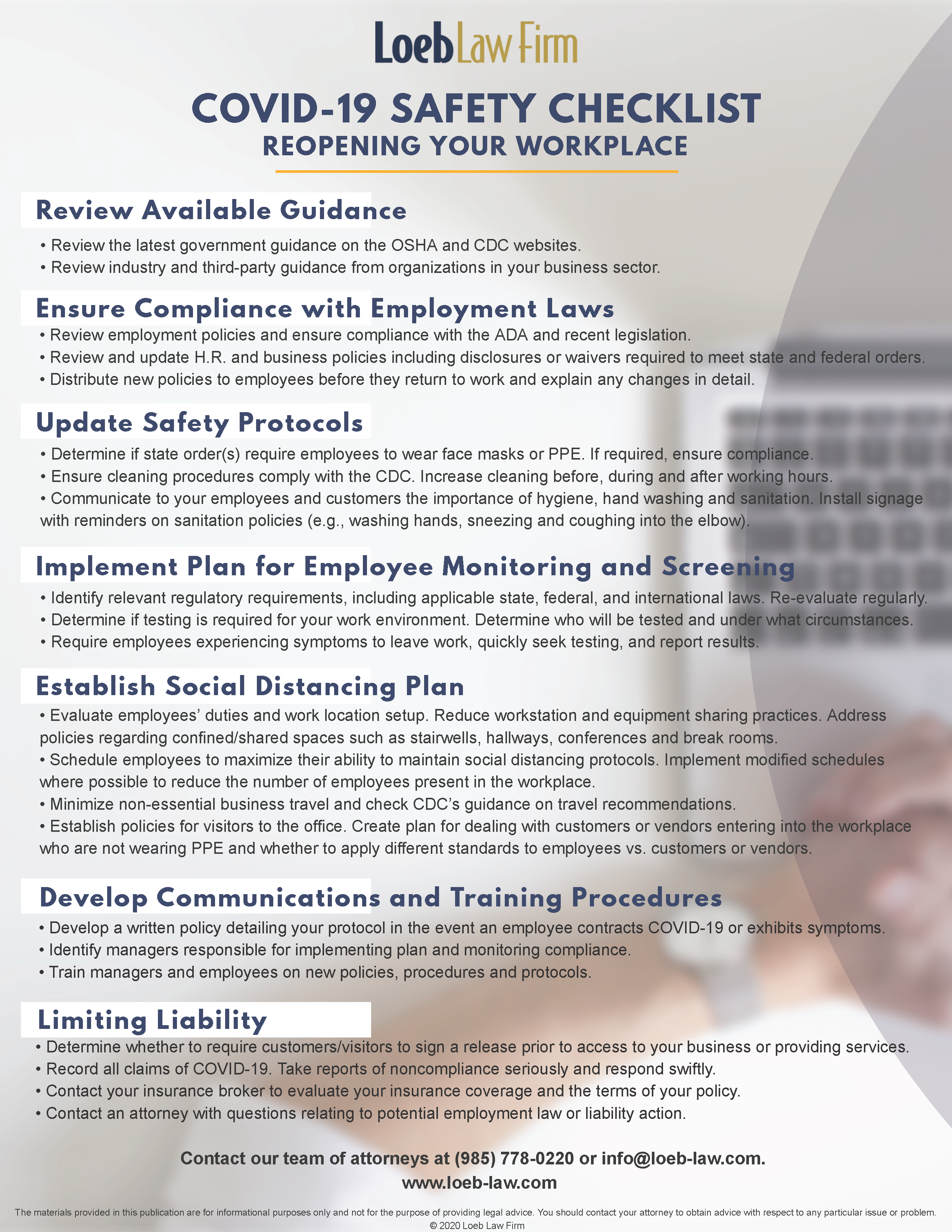 If you or someone you know is seeking legal advice regarding a business or employment matter, contact us or give us a call at 985-778-0220 today to schedule your consultation. Our attorneys will take the time to understand your needs and evaluate your options.