MANDEVILLE, LA (January 15, 2020) – Loeb Law Firm is pleased to announce the addition of Mr. Michael W. Margiotta, Jr. to the firm as an attorney in its Mandeville office. The addition of Michael is a part of the firm's continuing regional growth and commitment to business development.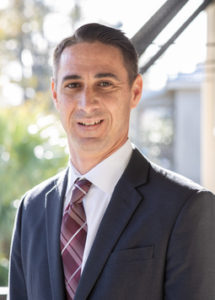 "We are enthusiastic to have Michael join our experienced team of attorneys here at Loeb Law Firm," said co-founder and partner Scott Loeb.  "He is an exceptional attorney with a keen focus on case management and client relationships. That level of dedication is central to our firm's mission and focus."
Michael holds a B.S. in Business Administration and Management from the University of New Orleans and a J.D. from Southern University. He is experienced in trucking and maritime law as well as family law matters including divorce, custody and adoptions. He has received Super Lawyer's "Rising Stars" award for his practice in law in 2019 and 2020.
"I am eager to join the robust team at Loeb Law Firm," said Michael. "The legal services industry is moving at a fast pace and I'm thrilled to be a part of such a modern and innovative firm. It's the perfect fit."
Loeb Law Firm provides a full range of legal services to national and international corporate and individual clients from its offices in Mandeville, New Orleans, Baton Rouge, Shreveport, and Hattiesburg.
For more information on this press release, please read Michael's biography here or connect with our Business Development Manager Amy Adams at aadams@loeb-law.com.