MANDEVILLE, LA (January 18, 2020) – Loeb Law Firm is delighted to announce the addition of Ms. Cynthia M. Bologna to the firm as an attorney in its Mandeville office.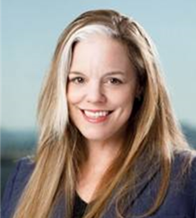 Cynthia brings two decades of diverse experience in complex commercial litigation, construction law, insurance coverage and defense, employment law, medical malpractice defense, and government and municipal liability. She earned her bachelor's degree from the University of Denver in Colorado, and her J.D. from Loyola University School of Law in New Orleans. Cynthia is involved in the Defense Research Institute (DRI) and the Association for Women Attorneys, and was recently appointed to serve a three-year term as a hearing committee member with the Louisiana Attorney Disciplinary Board.
"We are very proud to announce the addition of Cynthia to our team," said firm C.E.O., Nicole Songy Loeb. "She is a skilled attorney and brilliant negotiator who will strengthen our firm and serve our clients well."
Loeb Law Firm provides a full range of legal services to national and international corporate and individual clients from its offices in Mandeville, New Orleans, Baton Rouge, Shreveport, and Hattiesburg.
 For more information on Cynthia, please read her biography here.